Ordinary people who do unthinkable things.
Based out of Toronto, ON Canada, The Minds of Madness is a True Crime Podcast that examines the most disturbing criminal minds and the impact violent crimes have on survivors of homicide.

A WONDERY PODCAST


THE CANADIAN PODCAST AWARDS 2018/2019
Tyler
Hi, I'm Tyler the host or should I say "The Voice" behind The Minds of Madness Podcast. Just like you, I started out as an avid listener and I got hooked onto True Crime after binging the podcast Serial. As I moved quickly through many of the True Crime podcasts out there, I began running out of podcasts to listen to. Having a background in editing sound for TV and Film, I decided I wanted to give podcasting a shot. I could never have imagined that the little show I started up in our basement, would be heard by people from around the world.
What are listeners saying?
"Absolutely love this podcast!"

I just recently started binge listening and I'm hooked! I really like how the stories of the crimes are told and also how the personal past of what might have led to the behaviour of these criminals. Great work!
"Wow! I love SO MANY THINGS about this podcast!
Tyler's voice is absolutely THE BEST for a true crime podcast! It is wonderful to hear about stories that I haven't heard before.
- Elizabeth Anne Taylor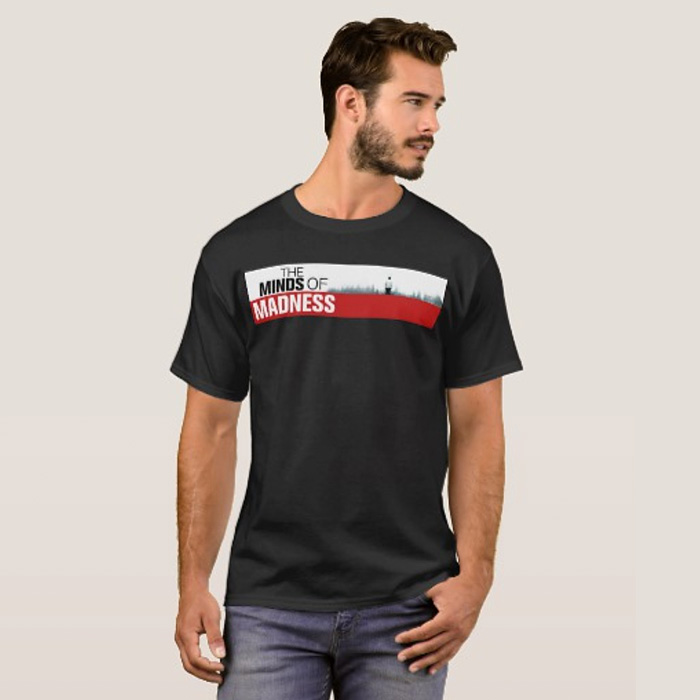 Show your support of the podcast by purchasing official Minds of Madness merch from these online retailers:
CONTACT
Please use the contact form below to get in touch. We will reply as soon as possible. You can also email us directly at info@mindsofmadnesspodcast.com